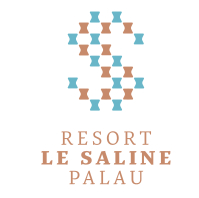 Dear Valued Guest,
We are delighted You choose our place to stay.
Resort Le Saline Palau welcome you and all the staff is looking forward to serving you.
Our main goal is not just to meet, but to exceed your expectations, and our staff is committed, year by year, to ensuring an exceptional stay with us.
At Malì Beach Bar We offer a private retreat located on Le Saline beach, daily from 8:00 am to 8:00 pm
International Breakfast:                                8:00 a.m. to 10:30 a.m.
Lunch: from 12:00 am
Happy Hour:           from 4:00 pm to 7.30/8:00 pm 
Your room also comes with the following complimentary amenities:
Internet, Wi-fi;
Beach Service: 1 sun-umbrella and 2 sunbeds at Malì beach Bar with the name of your villa; no queues or risk to not find your place. It is also guaranteed.
Parking space near the villa;
Breakfast for Children below the age of 6 is complimentary, for children between the ages of 6 and 12 the price is 10,00 €, for adults 15,00 € per person;
We hope you have a wonderful stay with us.
Sincerely,
Director of Hotel Operations