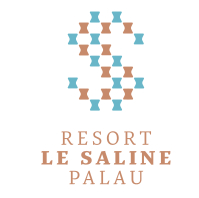 Dear guests,
It's a pleasure to host you in Resort Le Saline Palau.
Thank you for your choice, We are at your complete disposal.
For a right and correct use of the television, first use the remote control to turn it on.
On the remote control you will find the "LIST" button to see all the channels: some of these indicates are open and clear and it's possible to see it.
At the top up of the remote control, You can also switch the modality from TV to RADIO if you want to listen programs or radio stations from your country.
If you don't see nothing or you see "NO SIGNAL" please make sure the "INPUT" source is on "SATELLITE"
Here is a list of channels you can find in the list:
| | | |
| --- | --- | --- |
|  ITALIANS | | |
| | | |
| RAI 1 | IRIS | RAI SPORT |
| RAI 2 | LA5 | RAI STORIA |
| RAI 3 | RAI 5 | SPIKE |
| RETE 4 | RAI MOVIE | PARAMOUNT NETWORK |
| CANALE 5 | RAI PREMIUM | |
| ITALIA 1 | ITALIA 2 | |
| LA 7 | MEDIASET EXTRA | |
| CANALE 8 | CIELO | |
| RAI 4 | CANALE 20 | |
| | |
| --- | --- |
| NEWS | |
| RAI NEWS 24 | ORIENT NEWS |
| TGCOM 24 | UKRAINA 24 |
| EURONEWS | |
| i24 NEWS ENGLISH | |
| i24 NEWS FRENCH | |
| AL JAZEERA ENGLISH | |
| SKY NEWS ARABIA | |
| | |
FOR CHILDREN
BOING
CARTOONITO
RAI GULP
RAI YOYO
USA
BLOOMBERG EUROPEAN TV
TV YES
SPORT
SUPERTENNIS HD
RAI SPORT
| | | |
| --- | --- | --- |
|  ARABIC WORLD | | |
| IRIB QURAN | AL JAZEERA | ABU DHABI TV |
| IRIB NASIM | BBC ARABIC TV | AL ARABIA |
| 2M MONDE | AL SHARJAH | SIMAYE AZADI |
| MANOTO TV | AD SPORT 1 | IRINN |
| | YAS SPORT | IRIB JAMEJAM |
| | ZAD TV | iFILM |
| | | |
RUSSIA
RT RUSSIA TODAY
TVRUS EUROPE
RT DOC
RT HD
EURONEWS RUSSIAN
TBN RUSSIA
CHINA
CCTV4
CGTN
CGTN DOCUMENTARY
CGTN E
CGTN F
MANGO TV
MUSIC
RDS TV
RTL 102.5
RADIOFRECCIA
BARTAR
POLAND
POLONIA 1
TELE 5
TVS
NUTA TV