Malì Beach is not a bar, nor a restaurant, nor an equipped beach. Malì is a unique experience for parents and children, young couples and groups of friends. Malì is music. It is sun and beach. It is a smile illuminated by the reflection of the sun in the water.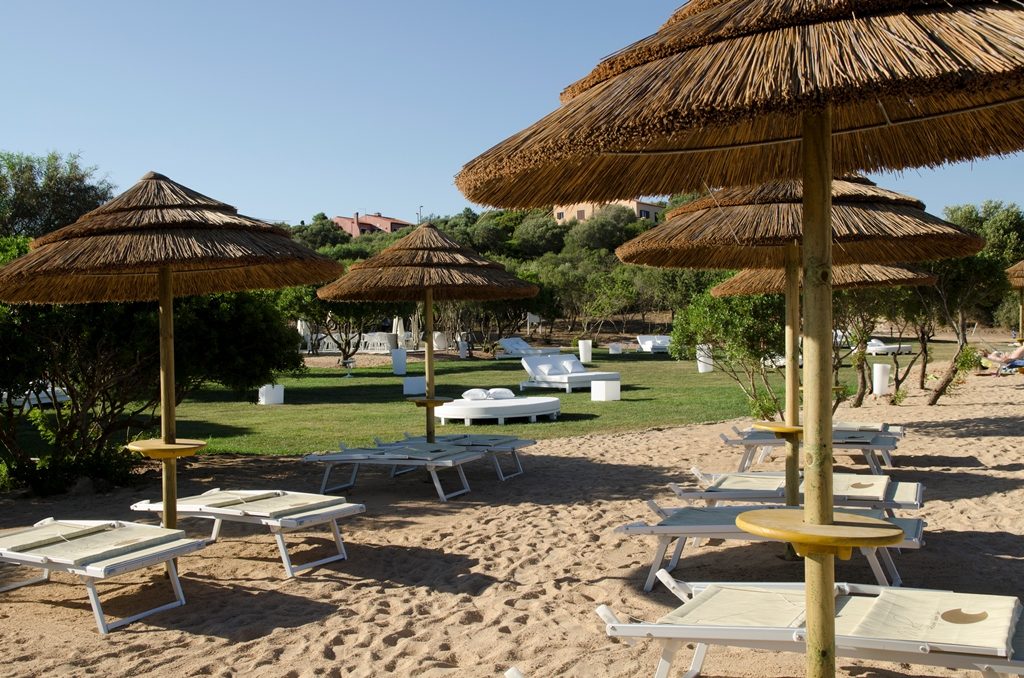 The logo of this splendid corner of "Arcadia" takes up the movement, the sinuosity of the wave. The swaying of the sound. The sound of the sea, of the light chatter in the shade of the natural green of the Mediterranean maquis of the Malì, of the seagulls, of the slow moving of the turtles, of the coffee that goes down from the machine to arm, of the child that asks for the ice cream, of the music in the background, of the dad who explains to his son how to alternate arms and legs in swimming, of the granfather who plays on the sand with the granddaughter. The sound of sand that your child lets slip from his hands and creates in the air and on the ground, a sound and a form. A wave. Like the one that comes to the senses of each of us.
This is the identity of the Malì Beach Bar. This is the sound that fills the summer of Resort Le Saline.
The ideal location for your relaxation among the green fronds of native trees that give a pleasant coolness and a pleasant refreshment. White sails and sofas to recreate a beautiful sailing ship on the sea. An oasis by the sea, furnished with sunbeds, umbrellas, elegant white sofas and comfortable ottomans rises, every year, from 01 June until mid-September.
See us on www.malibeachbar.com