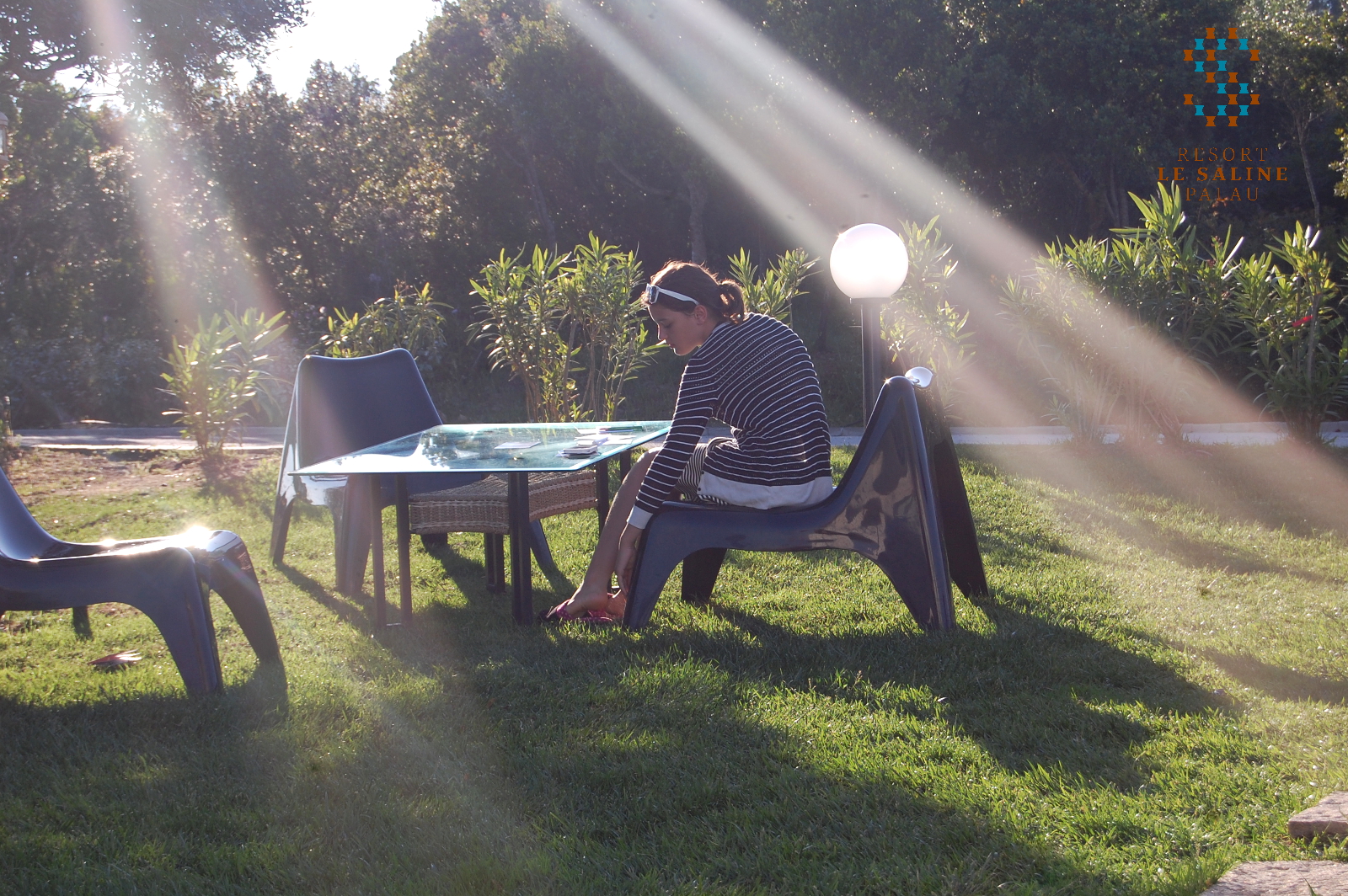 'And, when you want something, all the universe conspires in helping you to achieve it.'
Really it is. I wanted sea side, wind that brezees on the face and hairs, smiling people around me, coming from hard work and stories perhaps, and then relaxed and happy thanks to my service. And I got it.
This is not just my story, this is the story that always could be in each life.
I found a place where the opportunity I obtained, is respected from the strenght which I must put to thank the ones who gave me that.
And here starts the story. The universe is carrying here at Le Saline a lot of persons from each corner of the world; we're everyday trying to improve our level because of we find around us a big trust in this place and time. We wanted new faces and new stories, and we got it.
We wanted a better place to be relaxed our Guests, to let them enjoy their summer lunch facing the sea and we worked hard for that. And now, we achieved it. A new lunch area is going to be settled in the garden of the Mali Beach Bar, and a new high summer season is coming.
We wanted our Guests to be able and free to check for information, to still work on holiday, and to do that at their own house, so they have now wifi in the Villas. Well, I feel little bit alone here at Reception now, if nobody comes for ¾ hours. But… it's real life, real needs, I have all my time to speak with Guests when they can't find something on the web, and so they are obligated to come to me (I'm really better than internet! Well, I know stories that Saint Google [my university professor would say that about Google] doesn't know at all, so… they must ask to me!).
And then I have my collegues, and my Manager up of all. Well, in fact I'm never bymyself!
Fioravante is know the big eye that watch us by another level, so he can give directions and manage each part of this work. Is my encyclopaedia, is the book where I find the answers. Is my little Alchemist book.
And then, he could even be my e-book, because he always ask to me back the answers that I check in his competences. Well, we're a very good team. This season I have another important collegue, he is a young man coming from the building division of this company, Giuseppe Battipaglia. He do not speak any language, he usually say "I don't speak english" in his very italian phonetic, but is a good manager and he is really helping us in building up again the Mali Beach Bar. In his new dresses. Of course.
Now, about trust we were talking. And all this I mentioned, is a very big trust in ourselves by the head of this company, Felco Turismo.
We respect this trust, by putting all of us in helping our Guests, giving them advices, let them never feeling alon here a tour place. We do all we can. And we do this, hoping always they will come back, someday.
The reason why I'm writing in english this time is, everybody must know how do we feel working here!
Palau, La Maddalena arcipelago and Sardinia in itself, as I wrote before in another Resort's Diary piece, but in italian, is a place where people come to be connected again to the Universe. Back to the origins.
'And, when you want something, all the universe conspires in helping you to achieve it.'
This wrote Paulo Coelho in his book, The Alchemist. I see Le Saline as a quiet Babel, due this to the tranquillity of the place and at the same time the multicultural environment created by all nationalities of our Guests.
And what I feel is, what goes around… comes around! Always!
I wish to all of you, good times. Not just on holiday, but in everyday life.
Martina